News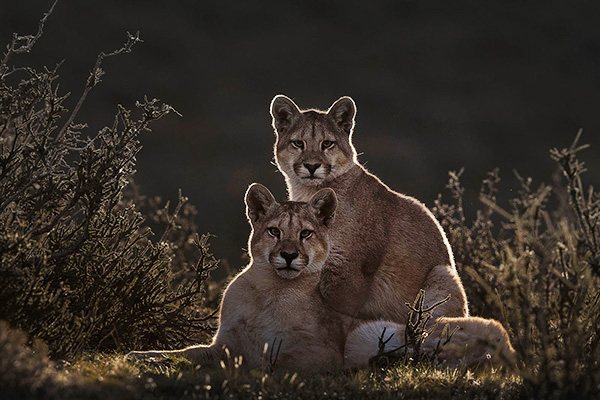 Pumas of Patagonia
November 2018: Please take a look at our new "Pumas of Patagonia" Portfolio. Seven month of fieldwork for the first complete photo story on wild pumas. Check it out here.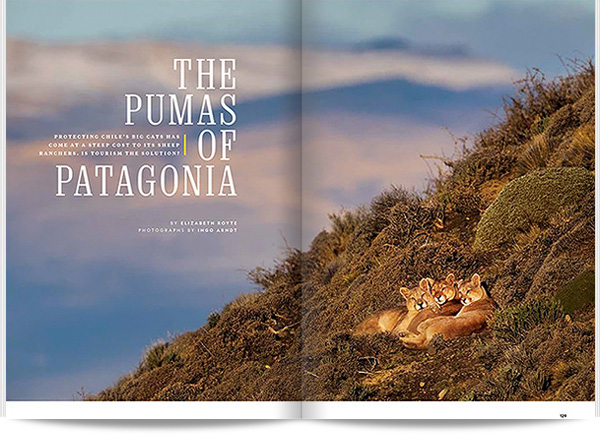 Pumas published in National Geographic Magazine
November 2018: We are proud to announce that National Geographic Magazine has published our story on wild pumas in its December issue. It is the first (not just single pictures or camera trap work...) complete photo story on wild pumas. Very soon we'll show more pictures of the project on this website - stay tuned!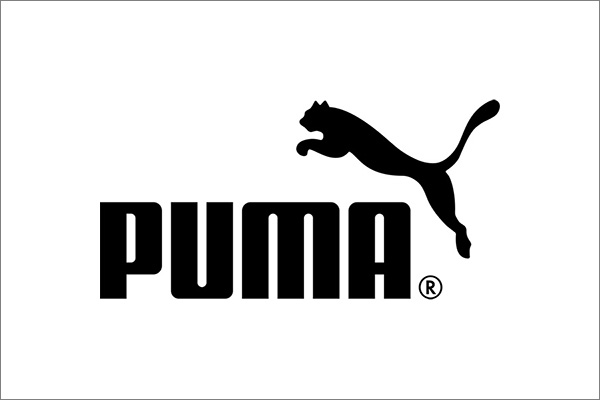 Thank you PUMA!
November 2018: The production of our puma project in Patagonia was only possible with the support of the sports brand PUMA. Thank you very much for the extraordinary help!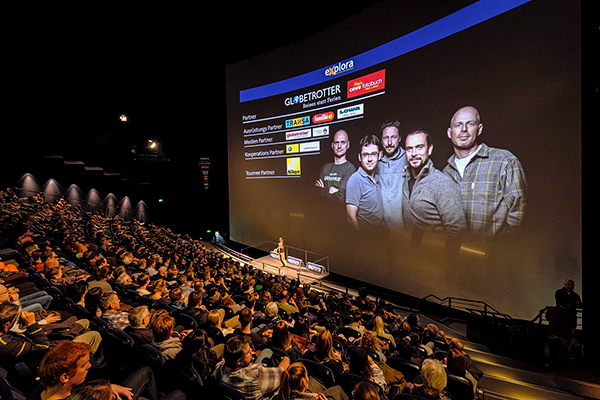 Jaeger des Lichts back on stage
October 2018: Ingo and his colleagues Bernd Roemmelt, David Hettich, Florian Schulz and Markus Mauthe are back on stage this autumn. Don't miss it, more information here.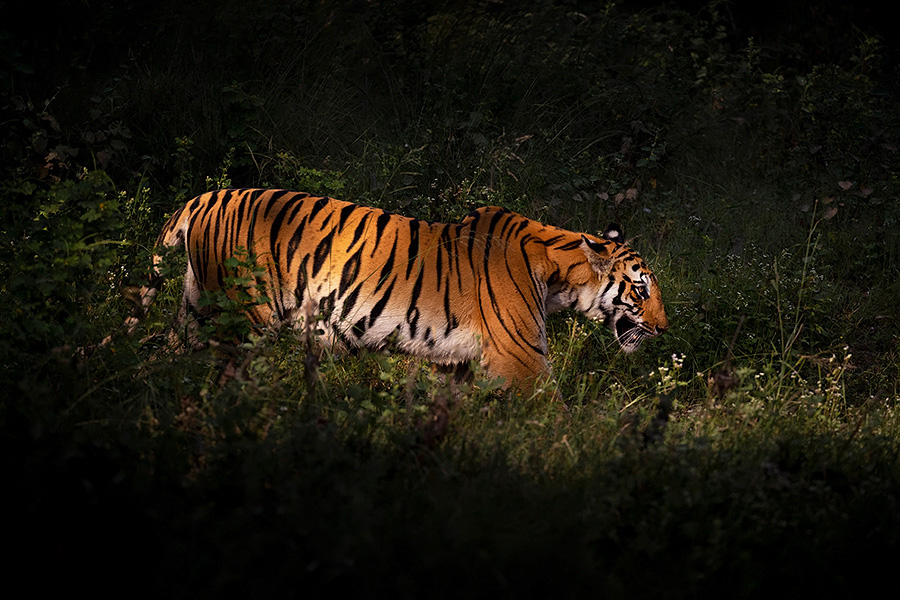 Back home from India
October 2018: We are back from an exciting trip to India. Most of the time we spend in Bandhavgarh National Park for tiger pictures.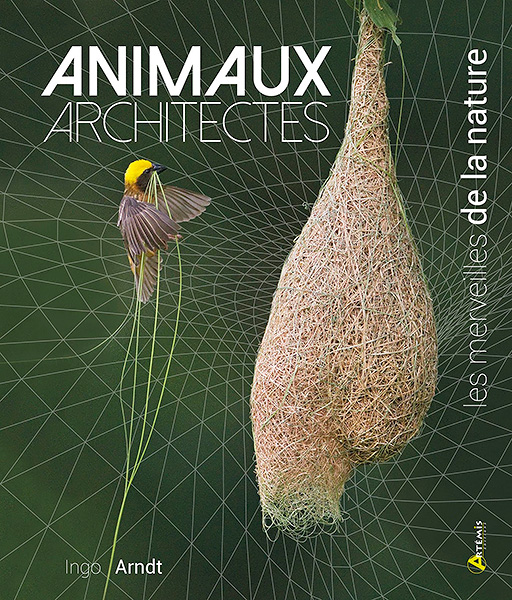 Animal Architecture published in France
September 2018: We are proud to announce that our best selling book "Animal Architecture" will be available as a French edition from October 2018. More information coming soon here.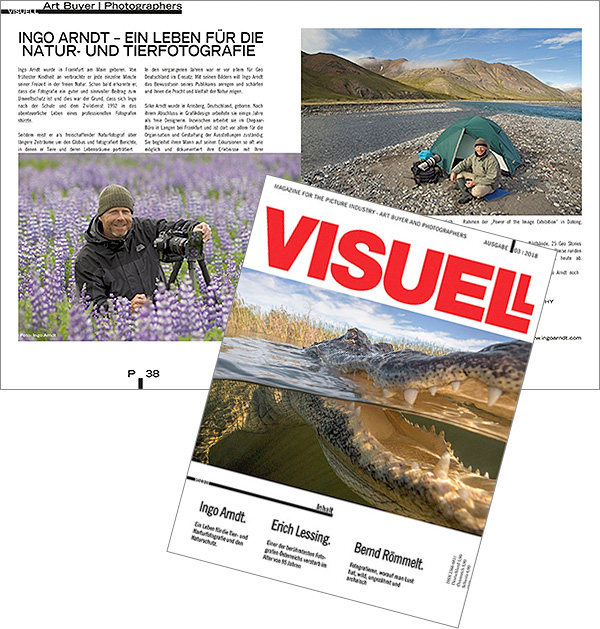 Story in VISUELL
September 2018: German online magazine VISUELL published a nice story with lots of information about  Ingo's work.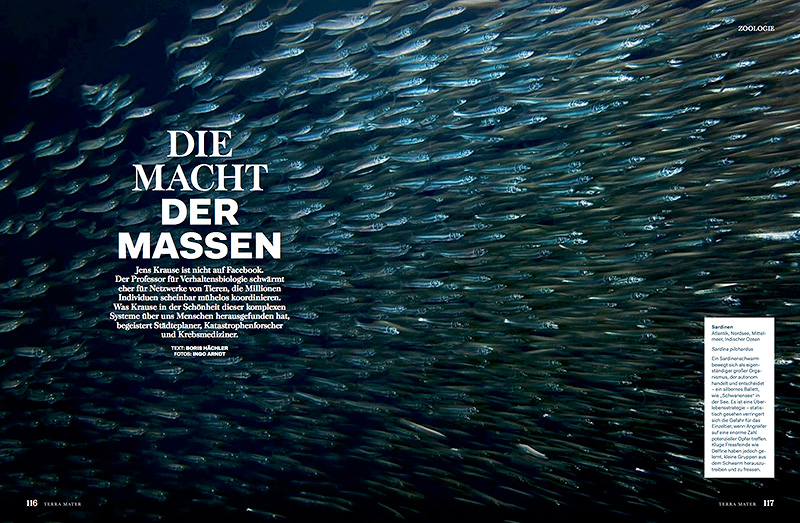 Animal Masses in Terra Mater Magazine
June 2018: Terra Mater Magazine, Austria, published in issue July/August 2018 a wonderful story about our long-term project on Animal Masses.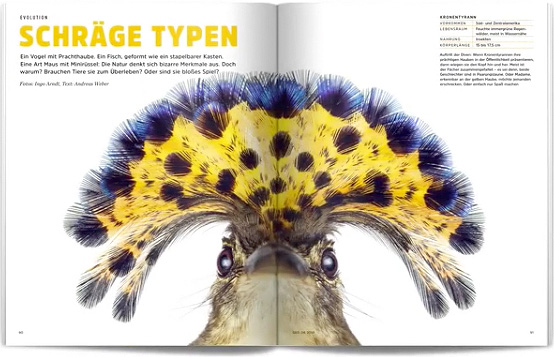 New story in GEO Magazine
May 2018: We are proud that our story "Schraege Typen" has been published in this month's (06/2018) issue of GEO Magazine. It's about the craziest animals evolution has produced. Colorful feather headdress, huge eyes, funny head shapes ... For the story, Ingo photographed portraits in a field studio against a white background.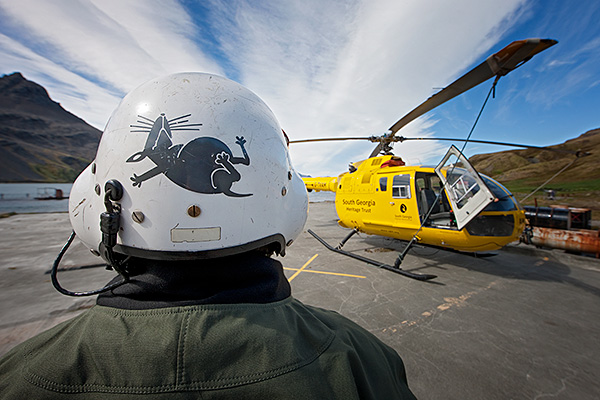 South Georgia declared rodent-free!
May 2018: Wonderful News! Sub-antarctic island of South Georgia, one of the most spectacular places on our planet, is declared rodent-free! The world's largest rodent eradication project was a great success. I'm proud that I was the first photographer to document the project in 2011, on assignment for GEO Magazine. Read more here and here.
Top News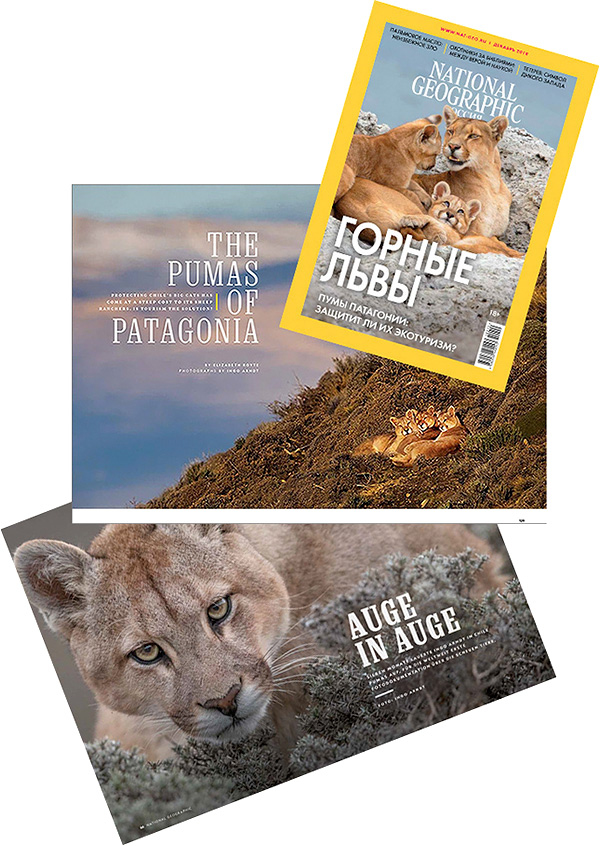 Puma project published worldwide in National Geographic Magazine
National Geographic Magazine published a story with pictures from our new puma project. The German edition also shows a very interesting interview about Ingo's time with the pumas in Patagonia. NGM Russia published a cover story…