Top News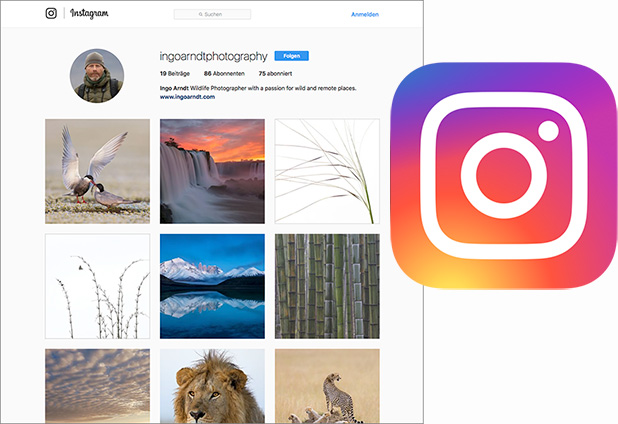 Now on Instagram
You can find us at Instagram now. Would be great if you follow us @ingoarndtphotography here.
News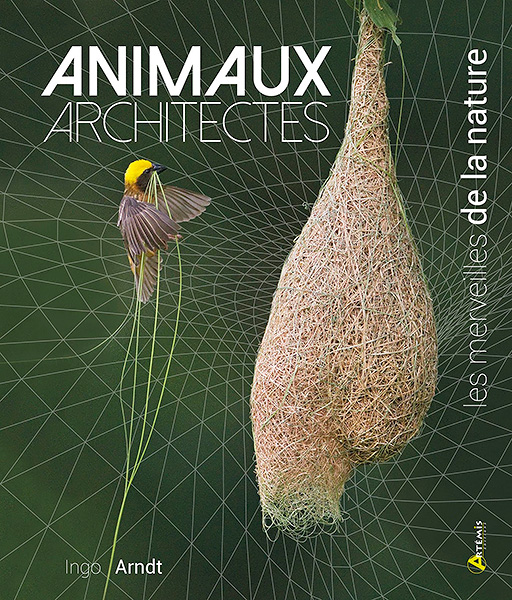 Animal Architecture published in France
September 2018: We are proud to announce that our best selling book "Animal Architecture" will be available as a French edition from October 2018. More information coming soon here.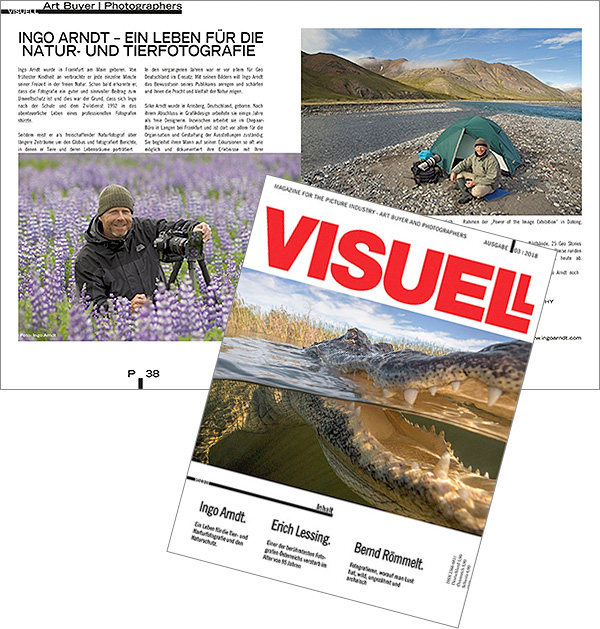 Story in VISUELL
September 2018: German online magazine VISUELL published a nice story with lots of information about  Ingo's work.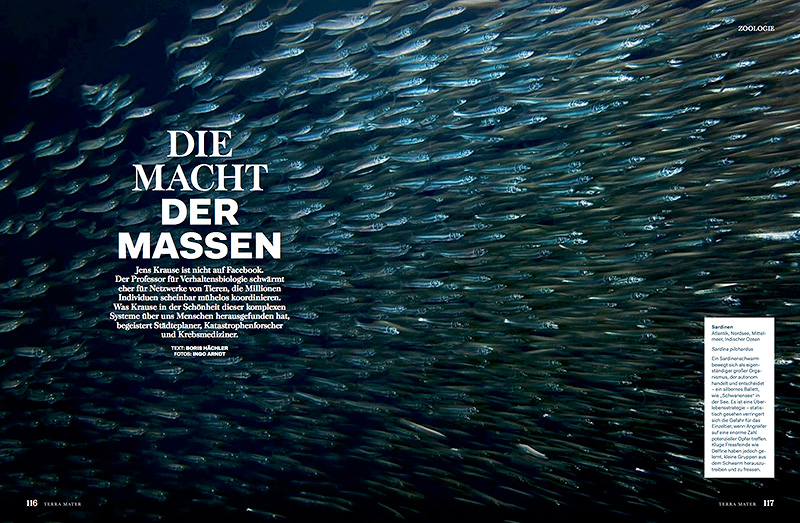 Animal Masses in Terra Mater Magazine
June 2018: Terra Mater Magazine, Austria, published in issue July/August 2018 a wonderful story about our long-term project on Animal Masses.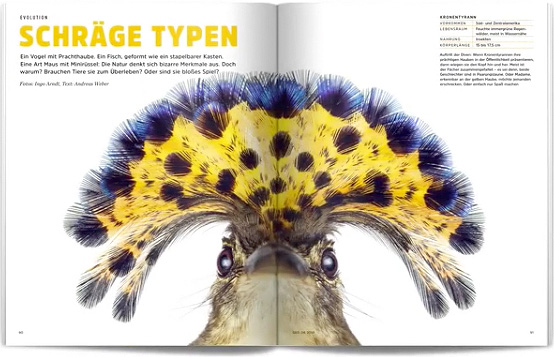 New Story in GEO Magazine
May 2018: We are proud that our story "Schraege Typen" has been published in this month's (06/2018) issue of GEO Magazine. It's about the craziest animals evolution has produced. Colorful feather headdress, huge eyes, funny head shapes ... For the story, Ingo photographed portraits in a field studio against a white background.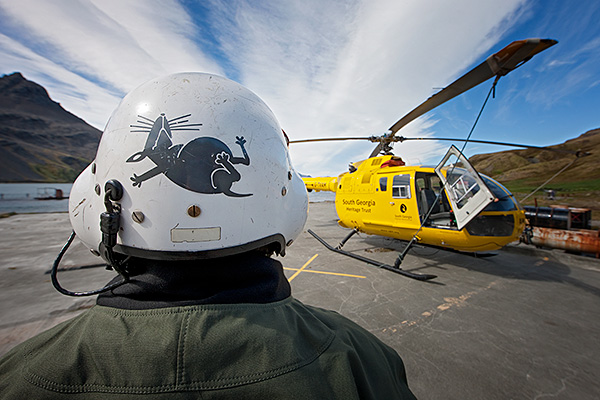 South Georgia declared rodent-free!
May 2018: Wonderful News! Sub-antarctic island of South Georgia, one of the most spectacular places on our planet, is declared rodent-free! The world's largest rodent eradication project was a great success. I'm proud that I was the first photographer to document the project in 2011, on assignment for GEO Magazine. Read more here and here.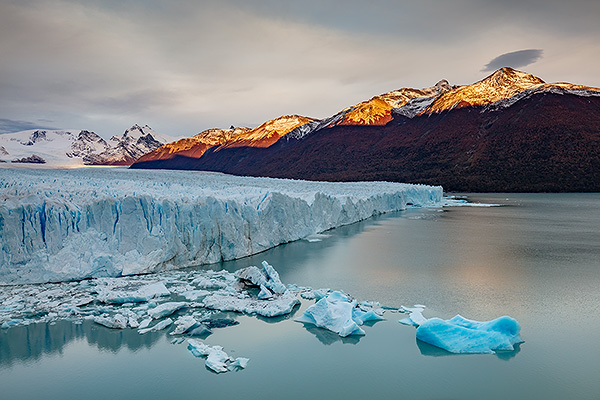 Patagonia
April 2018: Greetings from Patagonia! This is one of our favorite places and always worth a visit. By now it has almost become our second home.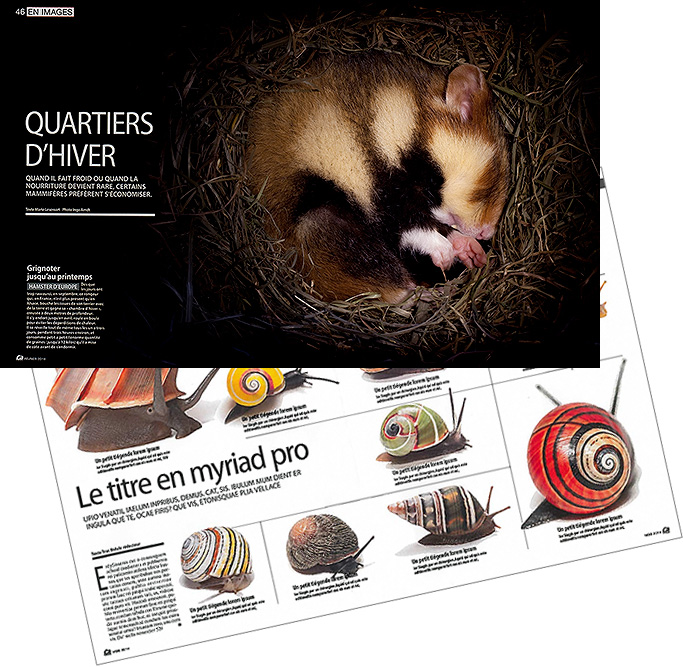 Publications
March 2018: The last few months we have had many nice publications around the world. After a lot of office work, we now look forward to various trips for new projects. It will be a very exciting and busy year ...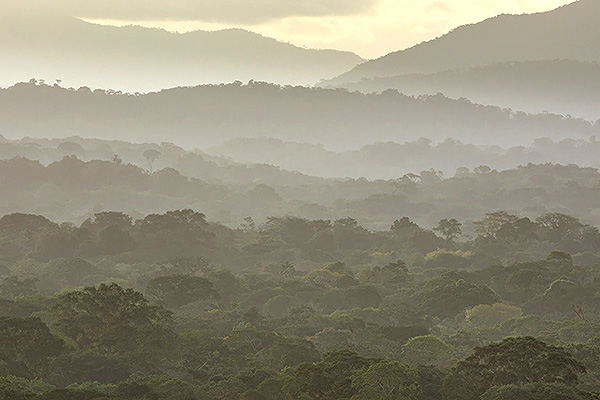 Back home from Brazil
January 2018: Ingo is back from an exciting trip to the rainforest of Brazil, where he began the work for a new story. More information coming soon.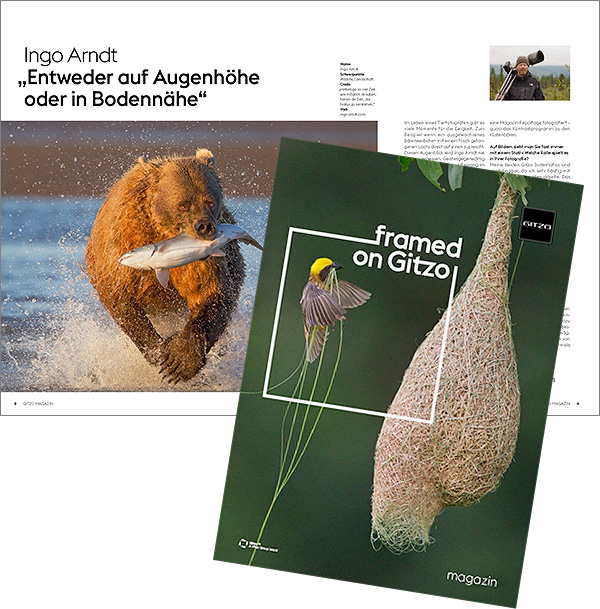 Gitzo Anniversary
January 2018: An advertising magazine published by Gitzo for the 100th anniversary of the company, features Ingo's work. Since the beginning of his career Ingo works exclusively with Gitzo tripods.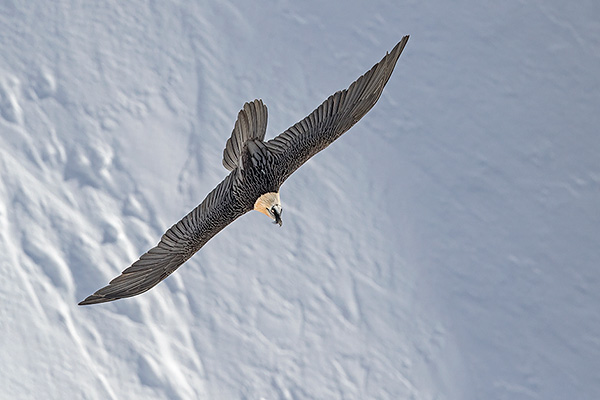 Bearded Vultures
January 2018: Ingo is back home from a trip to Switzerland. With the kind help of wildlife photographer Hansruedi Weyrich he was able to photograph bearded vultures in the snowy winter landscape.
Top News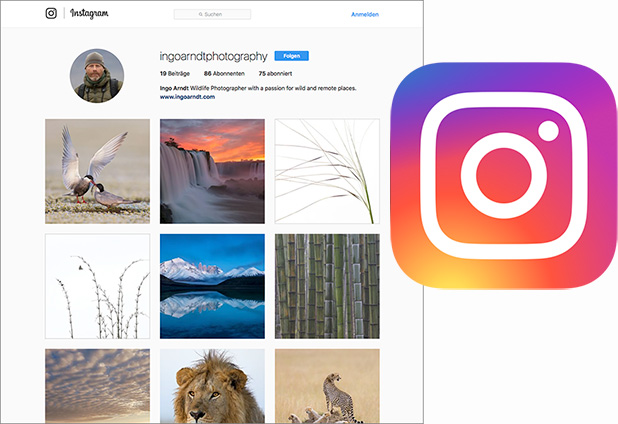 Now on Instagram
You can find us at Instagram now. Would be great if you follow us @ingoarndtphotography here.