News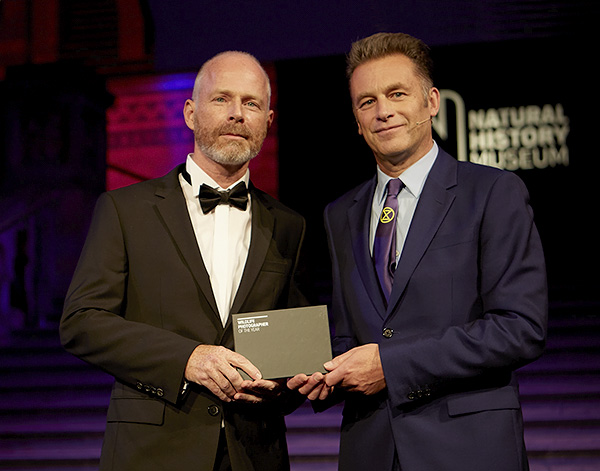 Wildlife Photographer of the Year Awards Ceremony
October 2019: Ingo was honored with three awards at the Wildlife Photographer of the Year Awards Ceremony at the Natural History Museum in London (here with presenter Chris Packham). The WPY competition is the most prestigious competition for wildlife photography in the world. More information in the news below and here. (Photo © The Trustees of the Natural History Museum)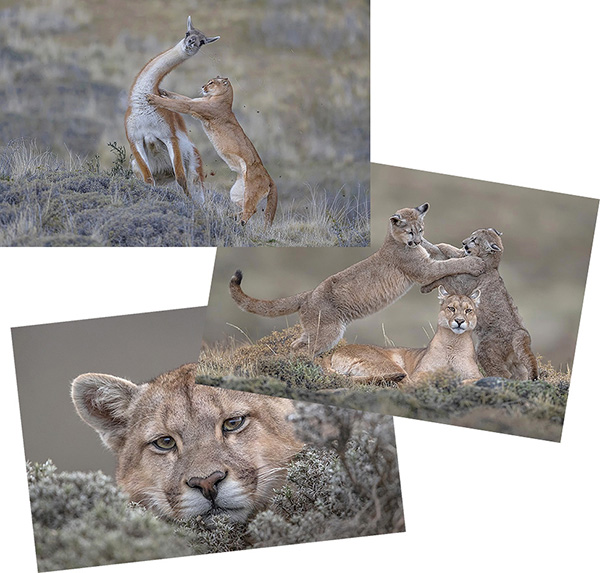 Wildlife Photographer of the Year Awards
October 2019: We are proud to announce that three of Ingo's puma pictures received awards at the Wildlife Photographer of the Year Competition. His picture "The Equal Match" was awarded "Joint Winner, Behaviour: Mammals". More information here. The picture "Portrait of a Mother" was awarded "Highly Commended, Animal Portraits" and the image "Trustful" received an "People's Choice Award".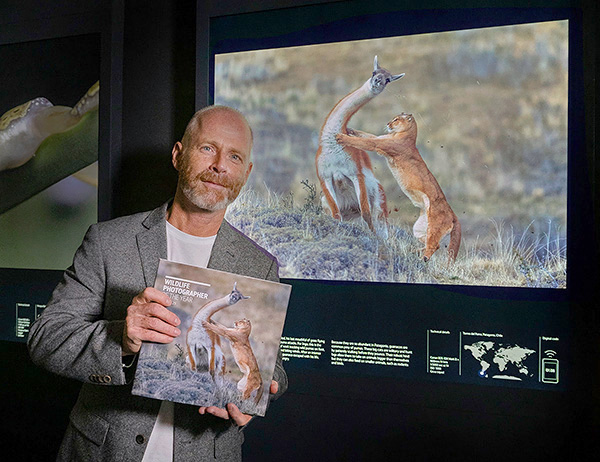 Wildlife Photographer of the Year Exhibition
October 2019: The Wildlife Photographer of the Year exhibition at London's Natural History Museum is now open for the public. Watch the 100 awarded pictures presented on stunning lightbox displays. Get your ticket here.  If you have no chance to visit the exhibit in London, no problem, it will be shown worldwide. Just follow the WPY website and find out when the exhibition comes to your country.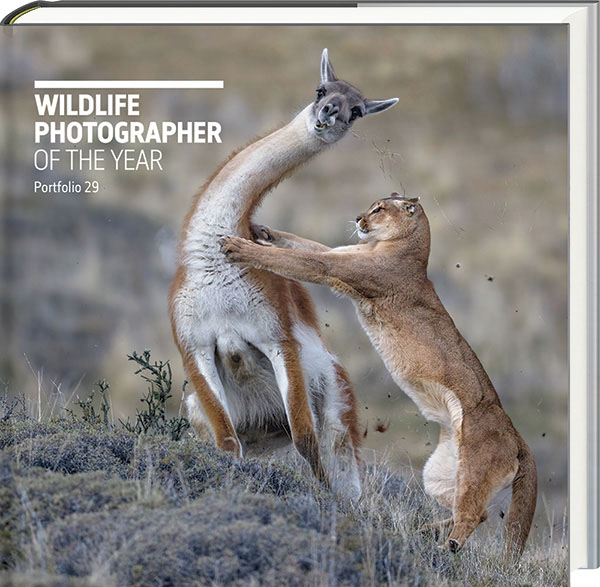 Wildlife Photographer of the Year book cover
October 2019: We are thrilled that Ingo's picture of a hunting puma is on the cover of this year's Wildlife Photographer of the Year book (Portfolio 29). Ingo has always dreamed that this will happen one day - and sometimes dreams become true! Get a copy if you can here:
Terra Mater Exhibition
September 2019: We are just back from a wonderful Terra Mater exhibition opening, presenting the magazines best pictures of 2019. It is open from 11 September to 4 November 2019 at Salzburg's Hangar-7.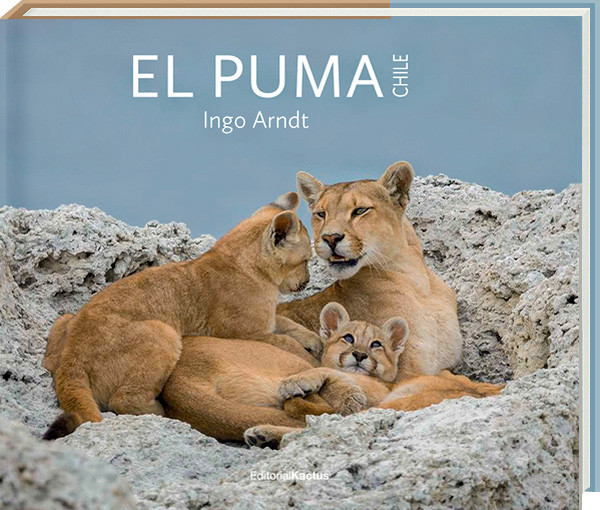 New puma book published in Chile
August 2019: We are proud to announce that our new book EL PUMA, published by Editorial Kactus in Chile, is now available. The text (Spanish and English) is written by Eduardo Pavez Gálvez. More information and order here.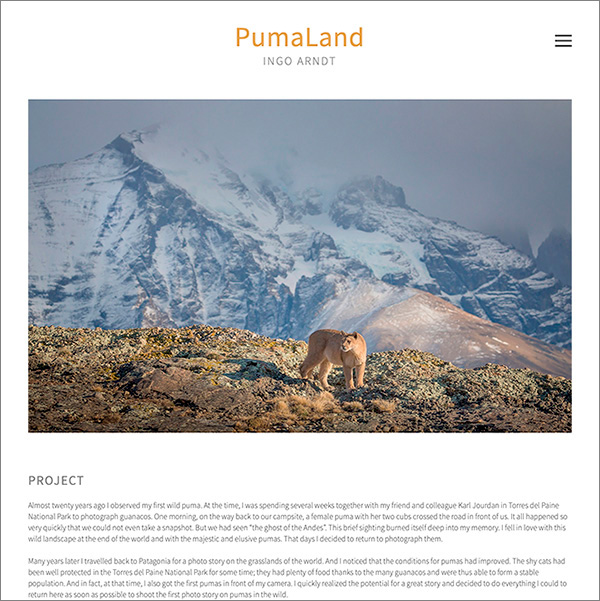 PumaLand project website
July 2019: All PumaLand pictures are now available on our project website. Read more about the project, get information on the PumaLand book, watch a video trailer or purchase a print here.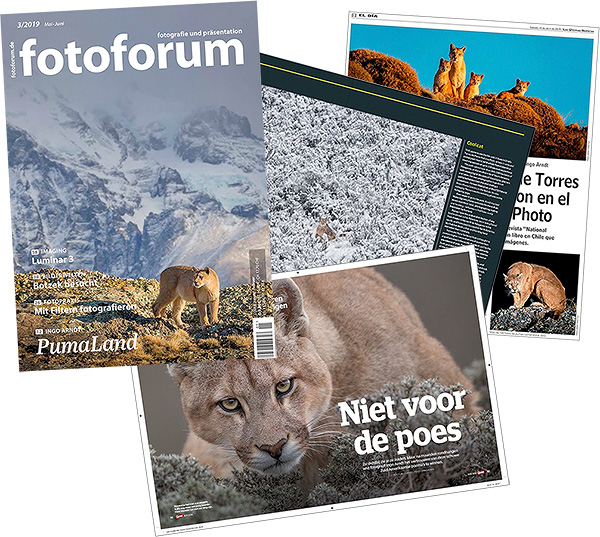 More puma stories
July 2019: We have more publications with our puma pictures around the world - a wonderful success.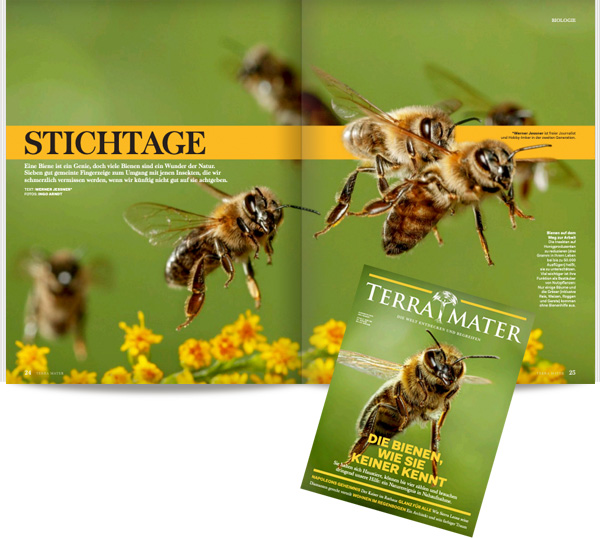 Cover story on honeybees in Terra Mater magazine
July 2019: Terra Mater Magazine, Austria, published in issue July/August 2019 our story on honeybees. Get a copy if you can!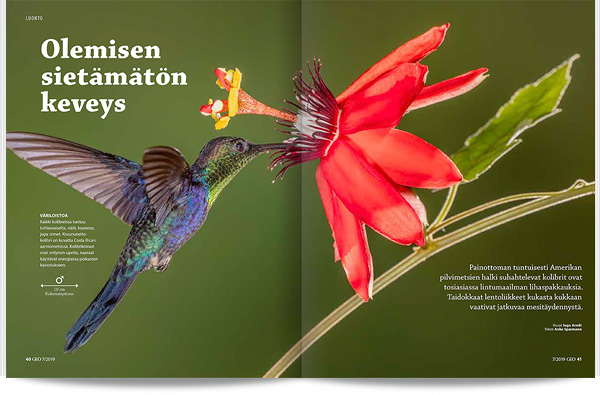 Hummingbird story in GEO Finland
June 2019: Our hummingbird story is published in issue 7/2019 of GEO Finland.